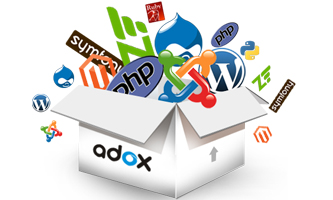 Our Services : Out Source Web Development
Mousebiz Infotech also helps enhance existing sites by making them interactive and dynamic. This is done by providing Web based Applications such as product catalogue, shopping cart, chat, message board, mailing lists, guest book, counters, polls and form validations which can be integrated with the customer's existing systems.
Mousebiz Infotech ís team is characterized by a uniquely strong combination of knowledge and experience in multiple web development languages and across multiple platforms. Our web developers have solid understanding of software engineering principles and processes and in-depth experience in web - related software development. Click here to view our skill set.
Content management systems development
Mousebiz Infotech has extensive experience developing and programming multi-tier web applications. We are experienced in content management systems and database-driven web sites development. Our experience has proven that there are two key factors to a successful data-driven web site: performance and fresh content.

Web site visitors quickly lose patience with a poorly performing web site and especially with out-of-date content. Mousebiz Infotech ís content management and dynamic data-driven programming solutions provide customers with an easy-to-use means to update their web sites with current and accurate information.

Web site content management system development will enable customers to:


Maintain their web site with no programming skills

Update the web site content where and when you need it

Manage web site content from any web browser
To learn more about our pricing policy please
click here
or get a
free quote
to find out what is the exact price on your project.
Other services at Mousebiz Infotech :